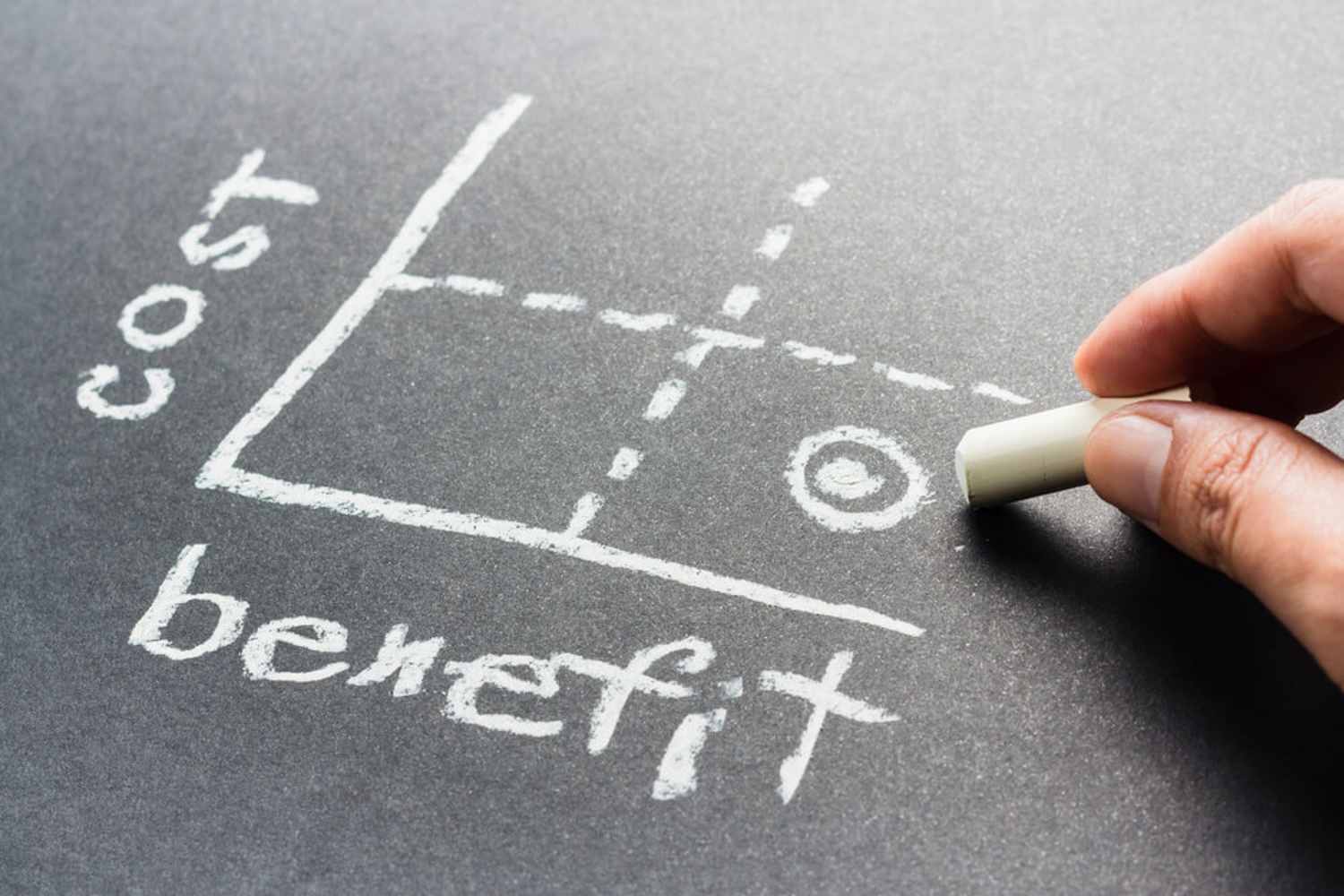 What is Cost v Benefit Analysis (CBA)?
Cost v benefit analysis is the process used primarily by businesses to help understand the potential benefits such as financial gain of an action against the negatives, or costs, of that action.
This technique is most often used when trying to decide if a course of action is likely to be financially viable and in the best interests of the business.
So in the case of property reports; whether you are a sole provider, a self employed business, a large company or franchise you should always be looking to carry out a cost v benefits analysis of any decision you make when bringing in a new service or process to ensure that the change is likely to have a positive financial impact or outcome to your bottom line.
What do you need to consider?
To carry out a cost v benefit analysis of your reporting methods you need first to understand what it is you are measuring in regards to the change in process which, in this case, will be adding dictation to your 'tool kit'.
To get your 'baseline' you need to calculate:
how many jobs you / your service complete per day
type of report: inventory, interim, check out
how long each report takes 'on site'
Remember to include any remedial work such as:
collection / return of keys
typing up of the report
auditing and or reviewing of the reports
Then complete a cost v benefit analysis taking into account all of the direct or indirect costs and benefits associated with how you currently compile your reports and then repeat the process for using the dictation method in order to determine if one outweighs the other.
The spreadsheet provided below (download) has been formatted to provide you with a simple and quick calculation based on your figures.
Once you have the figures to show the time and cost savings to be made you will be able to see whether the change in process is both needed and viable and are more likely to get the less enthusiastic members of your team on board and engaged with the change and subsequent training.