InventoryBase have agreed exclusive discounts for our Academy members to join IPSE – The Association of Independent Professionals and the Self-Employed who are the UK's only dedicated and leading representatives for contractors, freelancers and the self employed.
Through their not for profit organisation, independent professionals are granted access to a large number of benefits with their IPSE membership. Representing a growing community of over 16,000+ members; their support includes:
Tax and Legal helplines

Tax Pre dispute cover

Tax Investigation cover

End client, umbrella and agency default cover

Contract Review Service

Contract Failure

Illness and Injury cover

Jury Service cover

Discounted Business Insurance

Life Assurance

Rewards: with thousands of money saving offers

Templates and Guides

Magazines and Newsletters
With regular webinars, online networking events and a private Linkedin group where you talk with other small businesses; you can increase your online presence and reach other businesses across the UK.
And as an IPSE member you are eligible to enrol on their pension plan with Aegon which offers a better management rate than if you were to go direct.
To access our exclusive discount go to the IPSE website and place the respective code into the promo code box on the 'join' pages.
10% off the Essentials membership put in code – INVBASE10
20% off the Standard membership put in code – INVBASE20
20% off the Plus membership put in code – INVBASP20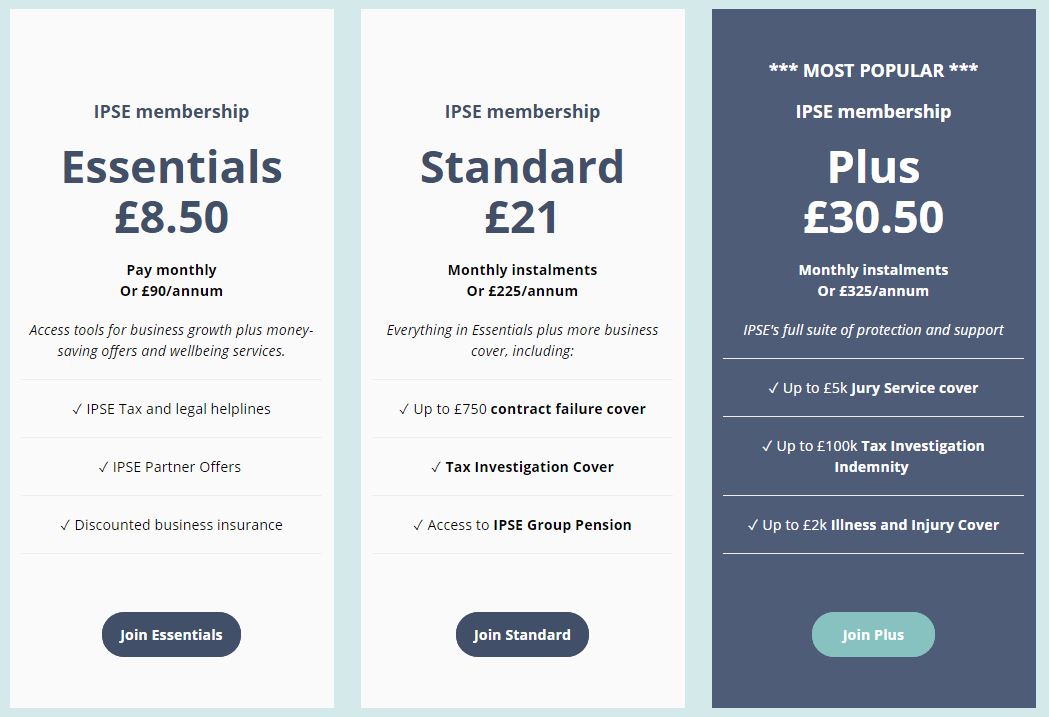 * Please note: codes are case sensitive and the right code needs to be used for the right grade. Membership is an annual commitment however monthly payments for those that do not want to pay as a lump sum is available.