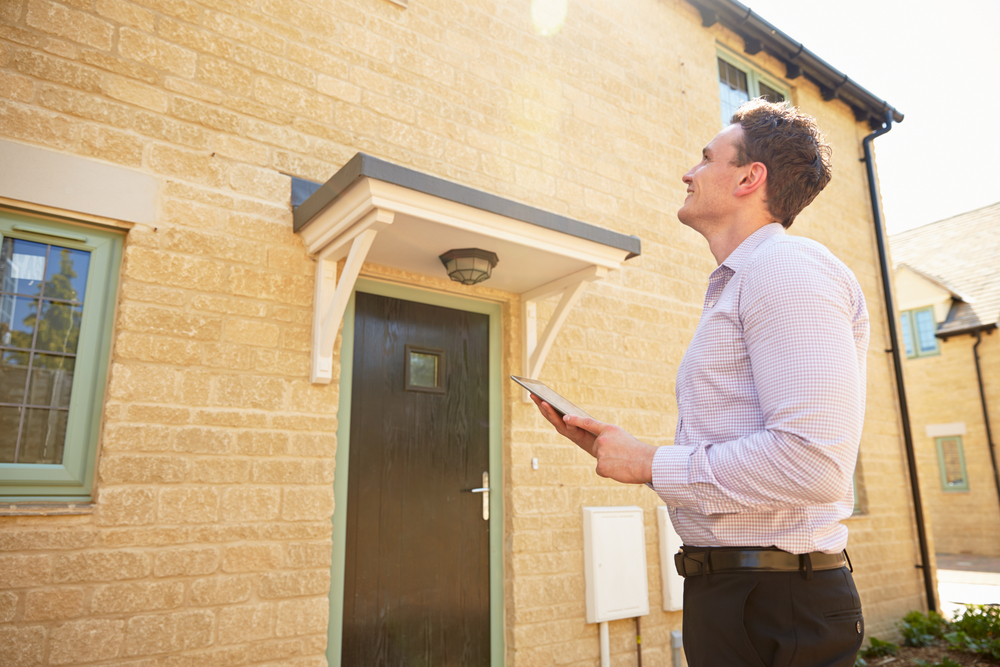 Before entering the property take a moment to prepare.
Start by updating the app with a photograph of the outside of the property or take appropriate photographs and or video footage for referencing later
As you begin the check out:
consult the original inventory for everything you need to check against
record the overall condition of each room / area (we take 1 to 2 pictures per room / area) before checking the immovable components i.e door, door frame, ceiling, walls etc and then individual fittings such as furnishings and smaller items taking as many pictures as you feel appropriate to evidence your comments
take an appropriate number of pictures to evidence your comments and issues / changes seen
check the meter readings and the keys being handed over and make appropriate notes and take photographs or footage as necessary
if present and depending on your instructions from your client; you may wish to explain to the tenant any discrepancies you have found between the original inventory and the current state of the property. But again; only if that is the process your client has agreed to. 
Useful information to note: The InventoryBase app does not limit the number of pictures taken in any report; irrespective of report type. Do, however, pay attention to what you are picturing as they should be relevant and support your comments and not be provided in place of any written evidence.
Top Tip: Many larger letting agency chains have their own procedures for dealing with the results of the check out report so ensure that when first working with the client that you are aware and in agreement with their procedures and policies so that you do not over step your remit and potentially cause issues for either the client, tenant or landlord.
The following examples are from an actual report to demonstrate the type of comments and how they will be shown in your report (dependant on your own report style, type of inventory package purchased etc).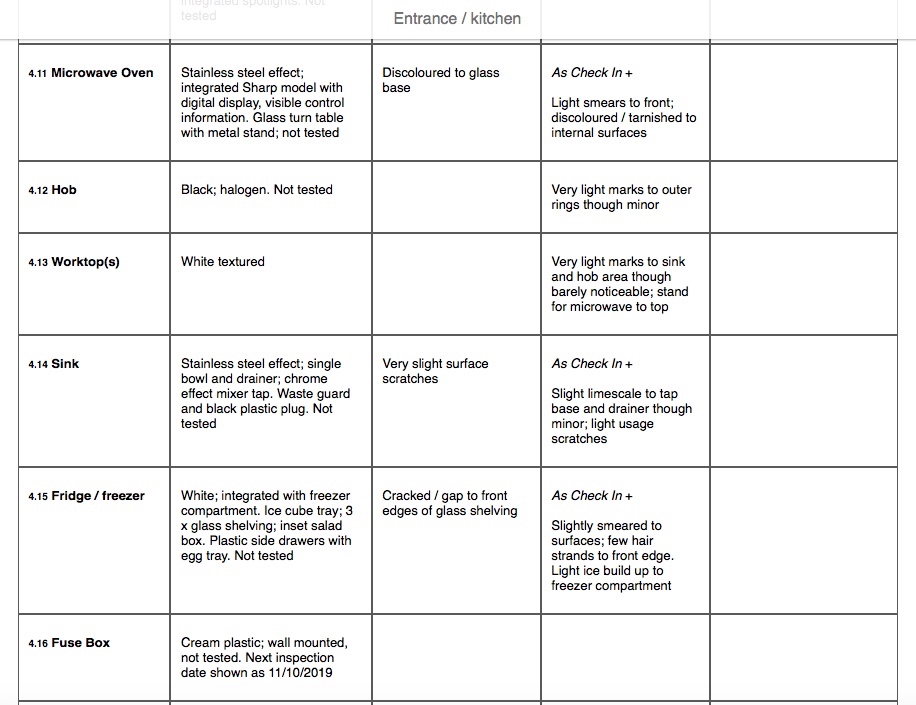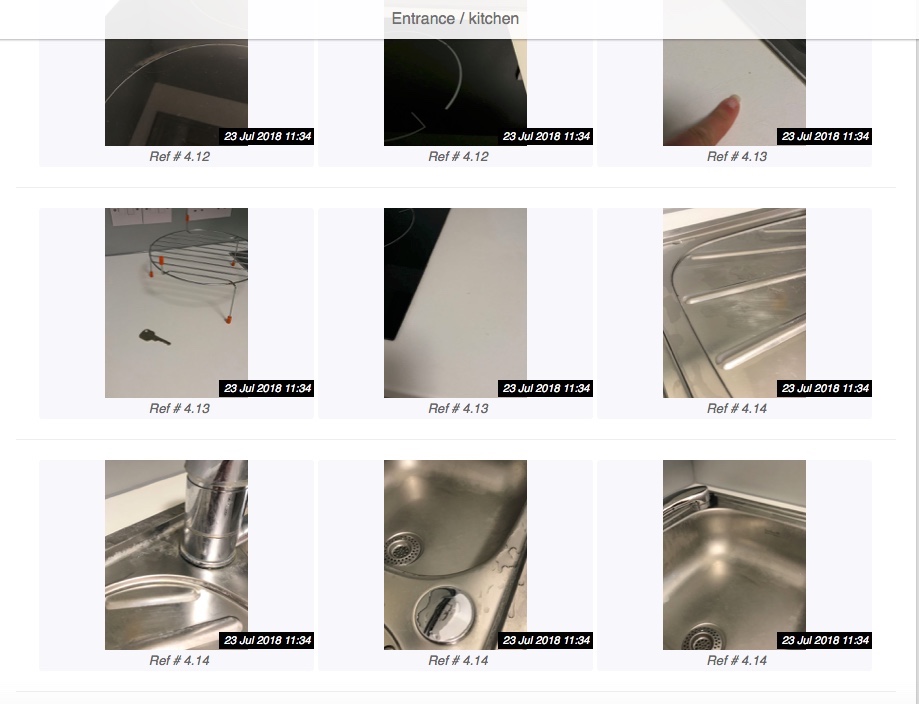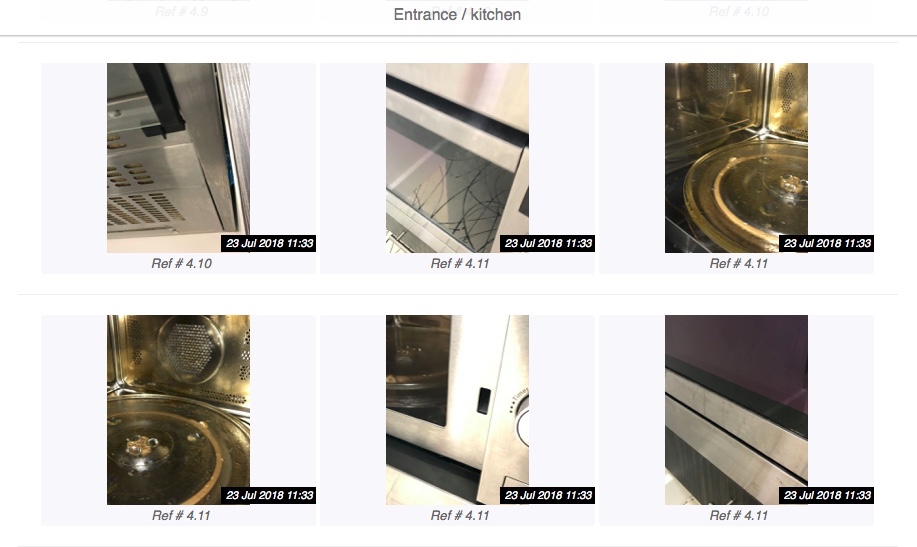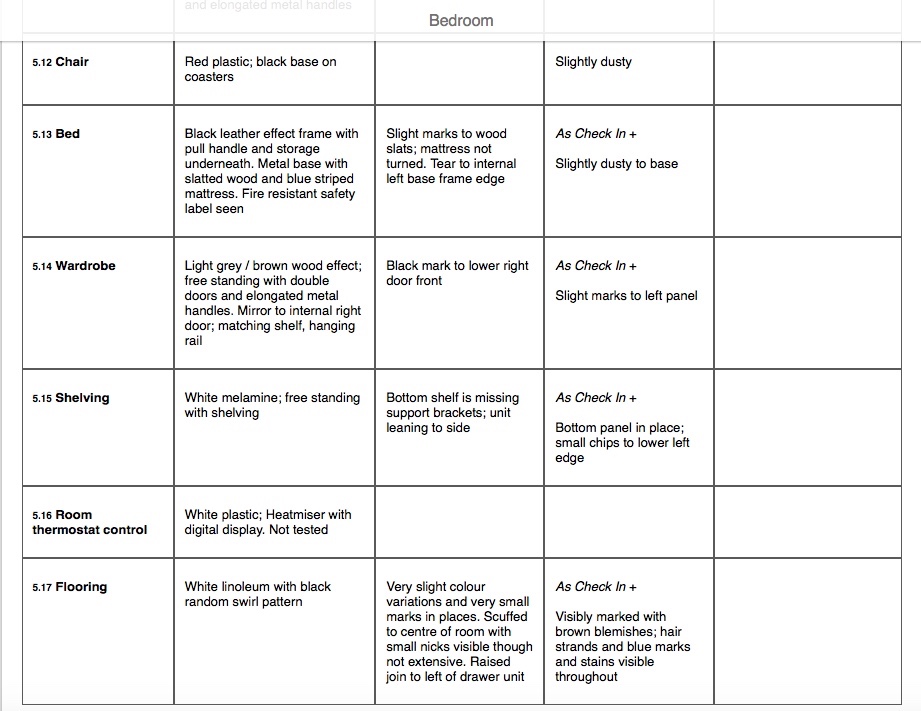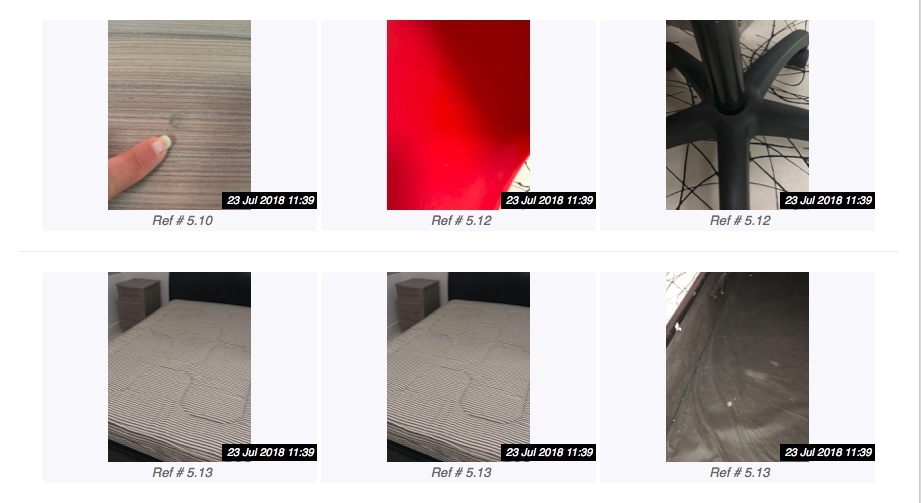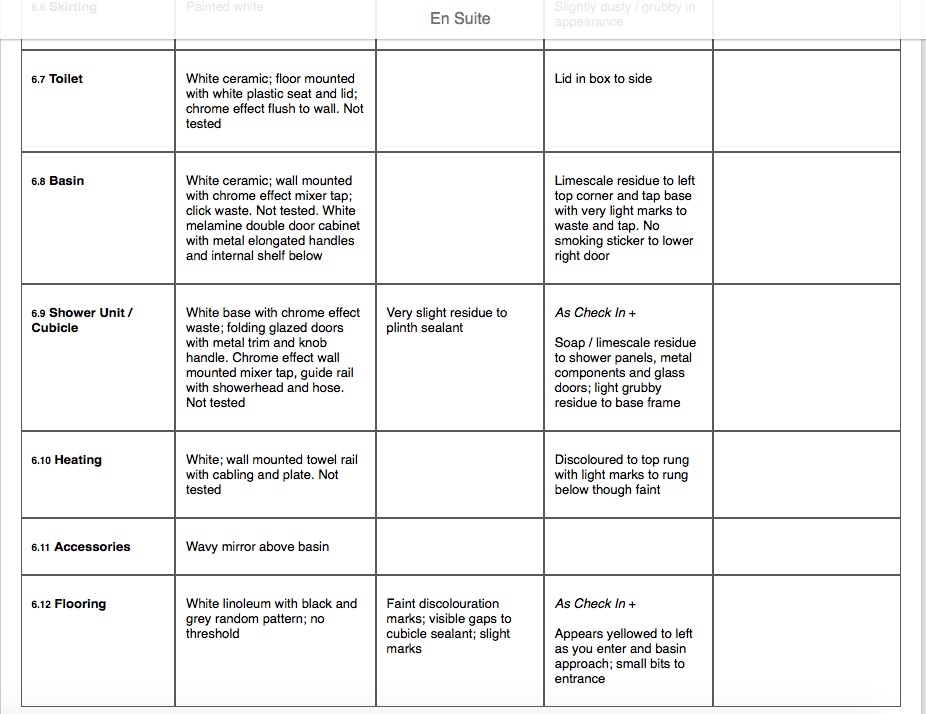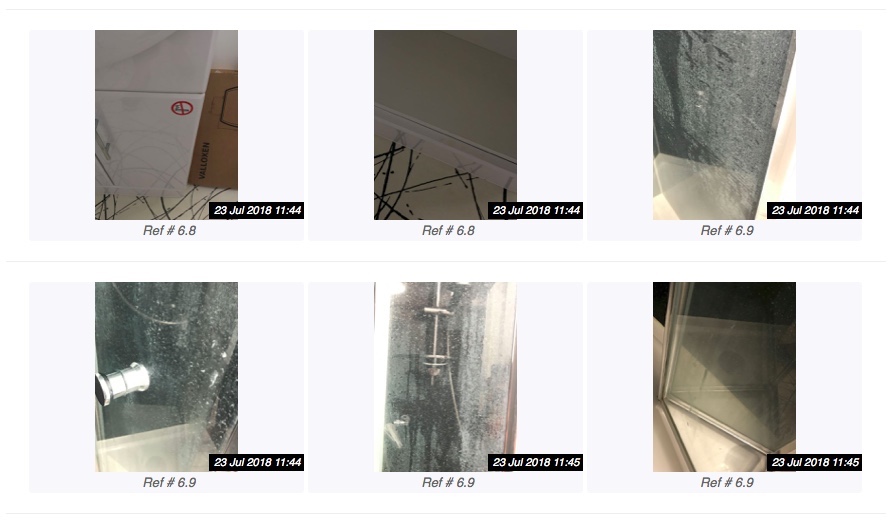 ---
Continuing…
Record any comments the tenant(s) make at during the check out as they may prove useful even vital when determining causation and liability later on in the process.
Explain to the tenant that you will provide the report / video / photographic evidence to the letting agent and or landlord and it will be up to them to manage any on going conversations reading the content of the report.
Useful information to note: It is our opinion that it is not your role as an inventory clerk to become involved in any disputes. Impartiality is what separates us from all those involved in the lettings process as our role is solely to report on what is seen and can be evidenced as fact based on our objective opinion when compiling the report.
To reiterate; the blurring of these lines can and will undoubtedly cause problems so always ask the landlord or letting agent how they see your role and be determined in your stance as to what you are prepared to do.
Issuing them with guidance and or a contract at the start of your working relationship is a good way to set expectations and maintain a positive and mutually beneficial working relationship as you move forward with your business.